Summer is in full swing here and we have the heat to prove it! Aside from the occasional monsoon rain to cool things down it's basically scorching hot ALL. THE. TIME.
So today I thought it to do a round up of my favorite summer go to item- dresses! I love wearing dresses all summer long, they are nice and breezy and super comfy (at least the ones I buy are), so here are some of the dresses I am currently crushing on and would love to add to my wardrobe!
I love Old Navy, their prices are great and they are almost always running a sale of some sort. If something I want isn't on sale, I will give it a couple of weeks and usually some time during that time frame they will run a sale for the item I want. I love this first dress, it is a little dressier and not something I would wear just spending the day at home, but it would be perfect for date night or drinks with the girls. The second dress looks super comfortable and I love that I can transition to fall with it by just throwing on some leggings and adding a cute scarf. And the color is just gorgeous!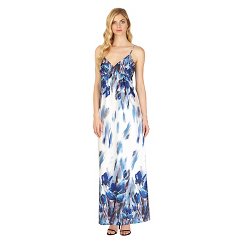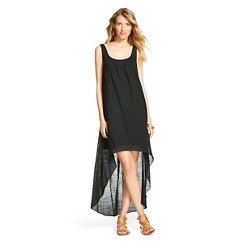 Target it another one of my go to's for great priced clothing and seriously, it's basically a second home. I love the print on the first one! I also love that you can dress it up or down depending on your accessories so I could wear it to a BBQ, on date night of even to an outdoor wedding. The second one is a perfect example of what I usually wear out running errands or even just hanging around at home. Its long, so I wont be flashing anyone when trying to wrangle Brynlee, its knit so it's super comfy and it has those cute cutouts at the neckline for added detail. And the third is my favorite style of dress, I don't know why, but I just love a high/low skirtline and can rarely pass them up. They fact that it is made of a breezy gauze makes it even more perfect! I wish it came in other colors, but its always good to have a cute black dress in your wardrobe!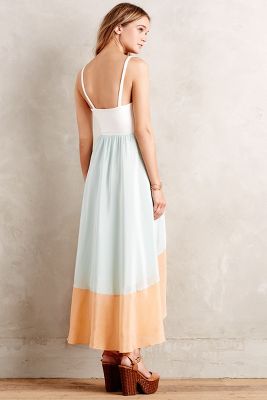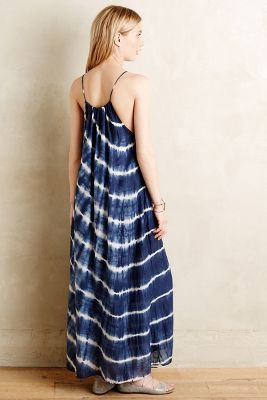 And Anthropologie, oh how I love you! This list is definitely more on the pricier side and more of a wish list than anything else, but I love shopping here for special occasions. I also love browsing their site for everything from clothing and accessories to home so I just had to include them on my list. I know, again with the high/ low, but seriously, how gorgeous is this dress? Love the color blocking. And how perfect would the second one be to throw on over a swimsuit at a pool party, the lake or on a beach vacation?
I hope you enjoyed this little glimpse into my online shopping/browsing addiction and I actually had a lot of fun putting this together. I'm thinking I definitely need that black one from Target ASAP, and maybe that blue one from Old Navy…