I love makeup, I love buying it, I love applying it, I love finding new items to love. But since adding a second baby into the mix, I've found that I don't always have the luxury of time, now I'm lucky to get 5 minutes to do my makeup on the days when Landon goes to work.
*Makeup Bag (VS– unavailable online, Similar)
And so, I've narrowed down my top 5 makeup must haves to get me out the door quick and still make me feel like I am put together. Now I am not saying that you can't leave the house without any makeup on, in fact I try to go at least one or two days a week without makeup to give my face a break, but I do feel better about myself when I apply at least some, especially now that I need something to hide those dark circles caused by late night nursing sessions.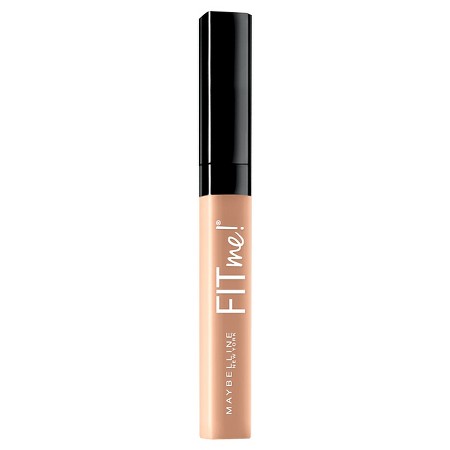 Concealer– I recently picked up this at Target and love it! I wear #10 Light. I think it does a great job of hiding my circles and minimizing any redness or blemishes I may have. I know that there are many other concealers out there that probably do a better job and I've often thought about investing in a color correcting palette, but for under $5 you cant beat this one from Maybelline.
BareMinerals Foundation– I've been using this stuff  (in Medium) for years and I love it! It is so light weight, provides great coverage and it doesn't make my face feel heavy from too much makeup. I've tried a few others over the years, but always end up back with this.
Blush– In the winter especially, I feel a little pale without adding some color to my cheeks. I love this baked blush from Milani in Luminoso. It is a great dupe for NARS' popular blush, Orgasm, at a fraction of the price.
Brow Gel– I have been using this stuff since high school and don't know if I'll ever change. It has a great price point, under $4 and is great at taming my brows. I've also recently started using this to fill in my brows (#gettingold) and I love it, but on days when I just don't have the time, this brow gel does the trick.
Mascara– Nothing makes me feel more awake than wearing mascara, if I had to choose just one makeup item to wear, this would be it! I have tried numerous mascaras over the years and my absolute favorite is this one. It is definitely worth the splurge (especially since I'm saving so much on #'s 1, 3 and 4). It has a huge bristle brush, I hate those plastic brush heads, makes my lashes look really thick and long and it stays put! There is nothing worse that having your mascara fall all down your face. Also, I am not a fan of waterproof mascara, some people swear by it, and it does come in a waterproof version if you do too, but I have regretted every waterproof mascara purchase I have made, so I stick to the normal wear ones now.
So now, tell me, what are your favorite makeup must haves, is there anything I am missing out on?
xo, Cassidi
PIN ME